Is it really June? Time is flying! Last month, my husband and I celebrated our 10th wedding anniversary with a fantastic anniversary party. Keep on reading to get the deets from our party and 5 keep tips to keep in mind when planning yours.
1. Pick the Right Venue
I secured our venue about 6 months beforehand. I knew that i wanted something beautiful, Instagrammable, but affordable. The last thing I wanted to do was to go in debt over a party so I definitely wanted this party to be amazing on a budget. I was really happy to find the Venue at McKinney Town Center which checked off all my boxes. The tables, chairs, and linens were included, but the biggest selling point was that you could bring your own outside catering.
My biggest gripe with the venue and the main reason why I wouldn't book again are issues I had with the staff on the day of the event. The fridge was filthy, (we couldn't use it) the layout was not setup correctly, and there were some organizational issues with the staff on the day of the event. There was some other issues that I rather not go into detail on, but feel free to DM me and I'll fill you in. Overall, my communication with the venue while planning my party was great, and the owner Jason was very kind. Thankfully, the party went off without a hitch.
2. Book a Photobooth with Pixel Memories
Having a photobooth at my party was an absolute must. I wanted to keep my guests entertained while also ensuring that they had a great keepsake to take home. I was so happy when I found Pixel Memories on Instagram. Tina, the owner is super sweet and was extremely communicative from that moment I reached out to her. The photobooth was a hit and my guests still wanted to use it when it was time for it to shut down!
I was able to pick my background, the booth included props, and Tina created a great template for the actual photo prints. You can also choose to have photos texted directly to your guests in addition to prints. Tina also sent me all the photos from the booth which was a huge bonus. I'm thinking about booking them again for my baby shower since the experience was so amazing.
3. Hire a Great Photographer
Sometimes, I look back at my wedding photos and cringe. I know that sounds horrible, but our wedding photos were a bit of a struggle. Great photography was something that I refused to skimp on this time around.
One of my fave photographers in the DFW is Marrica Evans and I adore her work. I was so excited to book her. She captured so many amazing moments and I get chills every time I look at our photos.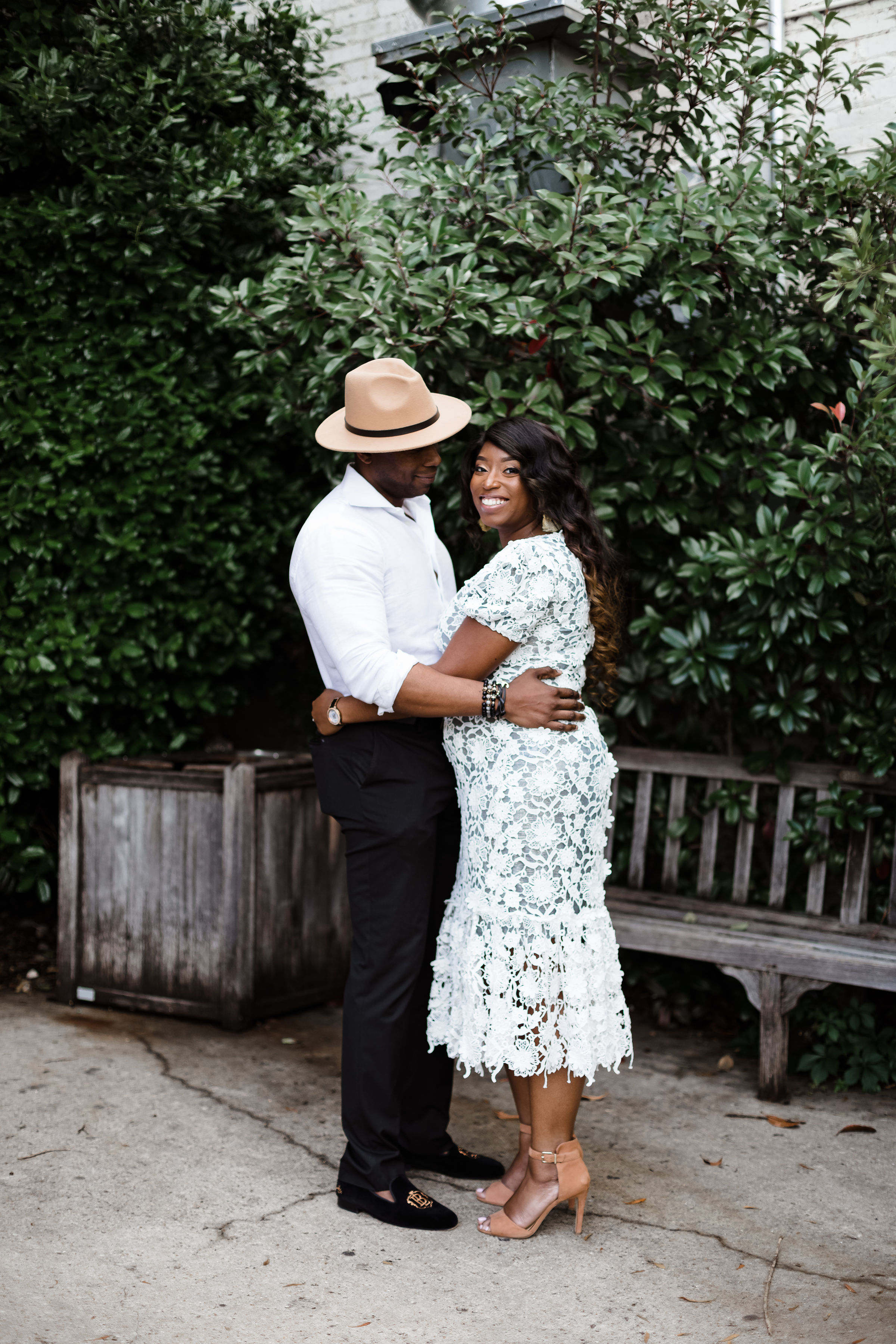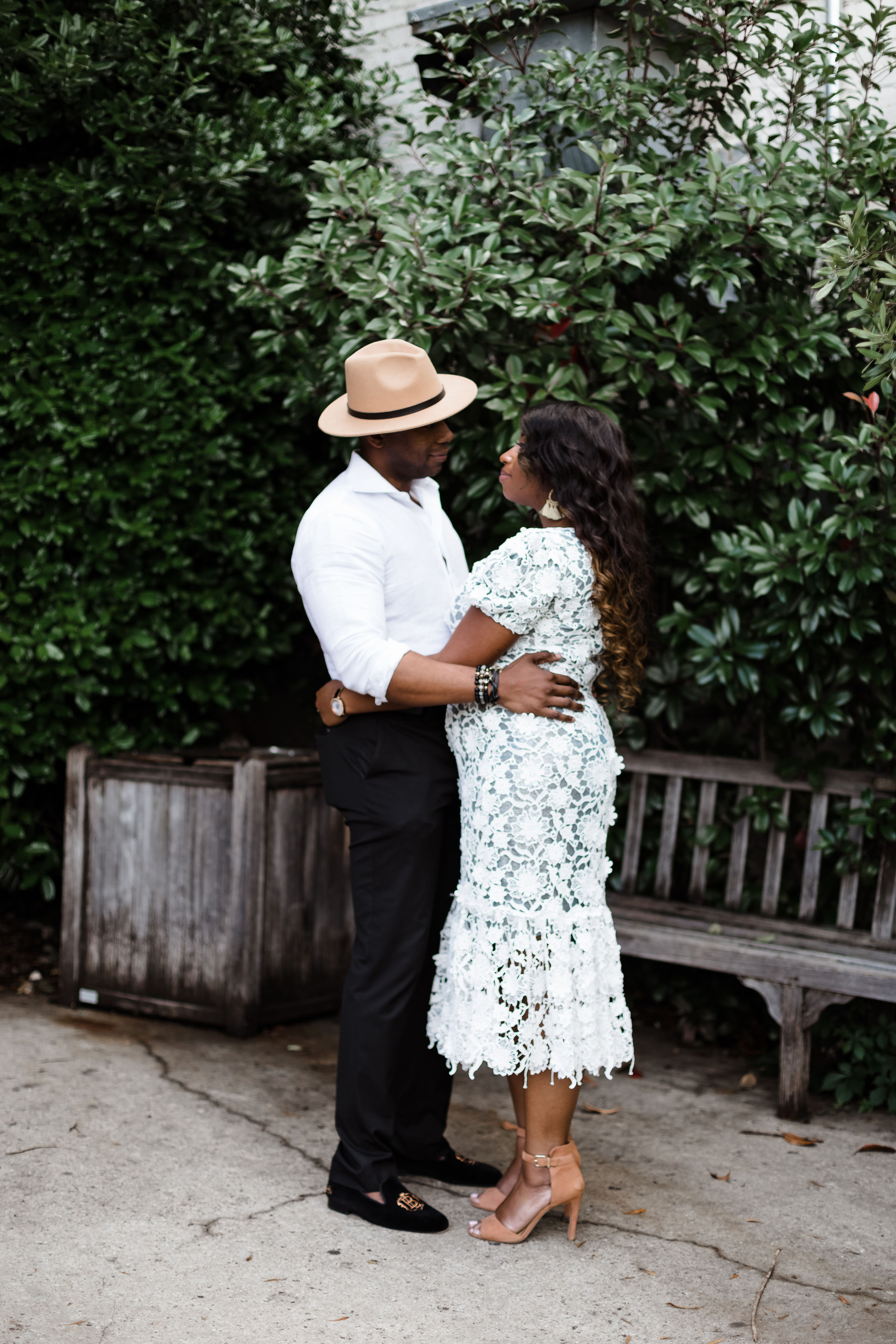 I knew that I wanted my table arrangements to feature roses and hydrangeas which are my two favorite flowers. I didn't want to hire a florist not only to save, but since I figured the arrangements would be fairly easy to put together. A friend recommended that I order my flowers from Sam's Club and it was such a great tip! I paid less than $100 for about 60 hydrangeas and 30 roses.
5. Consider Renting Your Attire
I loved the dress I wore at my party. Did you know that I rented it from the Rent the Runway? I didn't want to spend a lot on my outfit so renting was the perfect way to go. You can get all the deets about my dress by clicking here. With an unlimited Rent the Runway membership, you can check out 4 items at a time. Plus, you can swap them out for additional items throughout the month.
I'm so happy that my 10th wedding anniversary party was everything and more. I am extremely thankful for all of our family and friends that came out to celebrate, and to all the vendors.