It feels so good to cross another destination off of my bucket list! While planning my wedding seven years ago, my dream was to stay at Excellence Playa Mujeres for my honeymoon. Unfortunately, during that time I had champagne dreams on a hot dog wallet. As time progressed, my desire to visit this resort never waned. My college graduation vacation proved to be the perfect opportunity to visit this highly rated all-inclusive resort.
Last week, I traveled with a group of 10 of my close friends and family members to visit this resort. I left all the planning to my travel agent, Chrystal Anderson who fine tuned every detail. (Thanks Chrystal!) It was so nice not to have to worry about organizing so many people and simply being able to enjoy every single second of this vacation. My husband and I decided to head to the resort 1 day prior to our group joining us.
There are so many things I love about Excellence Playa Mujeres that it would take an entire day for me to list them all. I've decided to do a breakdown of some key areas that really made this resort shine.
Service
Upon entering Excellence Playa Mujeres you are greeted by a bellman with a cool towel and a glass of champagne. I thought it was interesting that the bellman said, "Welcome Home" after handing me these items. Little did I know, I would leave the resort 5 days later feeling like I was leaving my second home. The service I received at this resort was impeccable. No wristbands were required and my husband and I were constantly greeted by our names. I received multiple calls from my building's concierge to ensure that we were not only satisfied but all our needs were met. Since we were celebrating our anniversary the hotel not only put a banner on our door but also sent us a complimentary bottle of Rose'.
Let's just say that I was busy being greedy during this vacation. The food at Excellence Playa Mujeres is simply exquisite. With an abundance of restaurants on the property, you have an array of dining options. Some mornings my husband and I opted to order breakfast from room service which is not your average room service breakfast. On other days we thoroughly enjoyed the breakfast buffet at Toscana. Their lunch buffet selection was also very expansive.
I loved eating the wood-fired pizzas from Sol Bar in the afternoon and Las Olas beach-side dining was one of my favorites.
I'm still having dreams about the Mongolian lunch served last Thursday on the beach. I can honestly say that I did not eat one bad meal while I was on vacation. Unfortunately, time did not allow me to try Spice (Asian) and Flavor Market (Tapas) during my visit. When visiting the resort make sure that you check the Excellence Times to see what restaurants are closed each day. Basmati, Chez Isabelle, and Toscana can definitely compete as my favorites.
Accommodations
I loved my room! There was ample space and my husband and I never had to worry about bumping into each other. I really appreciated how each Junior Suite at Excellence Playa Mujeres has a uniform interior. Although, I chose not to book an Excellence Club Room my service was still exceptional. Each room configuration is identical. The sun beds on each balcony were also perfect to ensure that you got the perfect amount of shade while still enjoying the sun.
Our mini-bar was also restocked with our favorite items.
I opted for a terrace suite for this trip and it did not disappoint. Our concierge even arranged for maintenance to come by to heat our pool to our liking.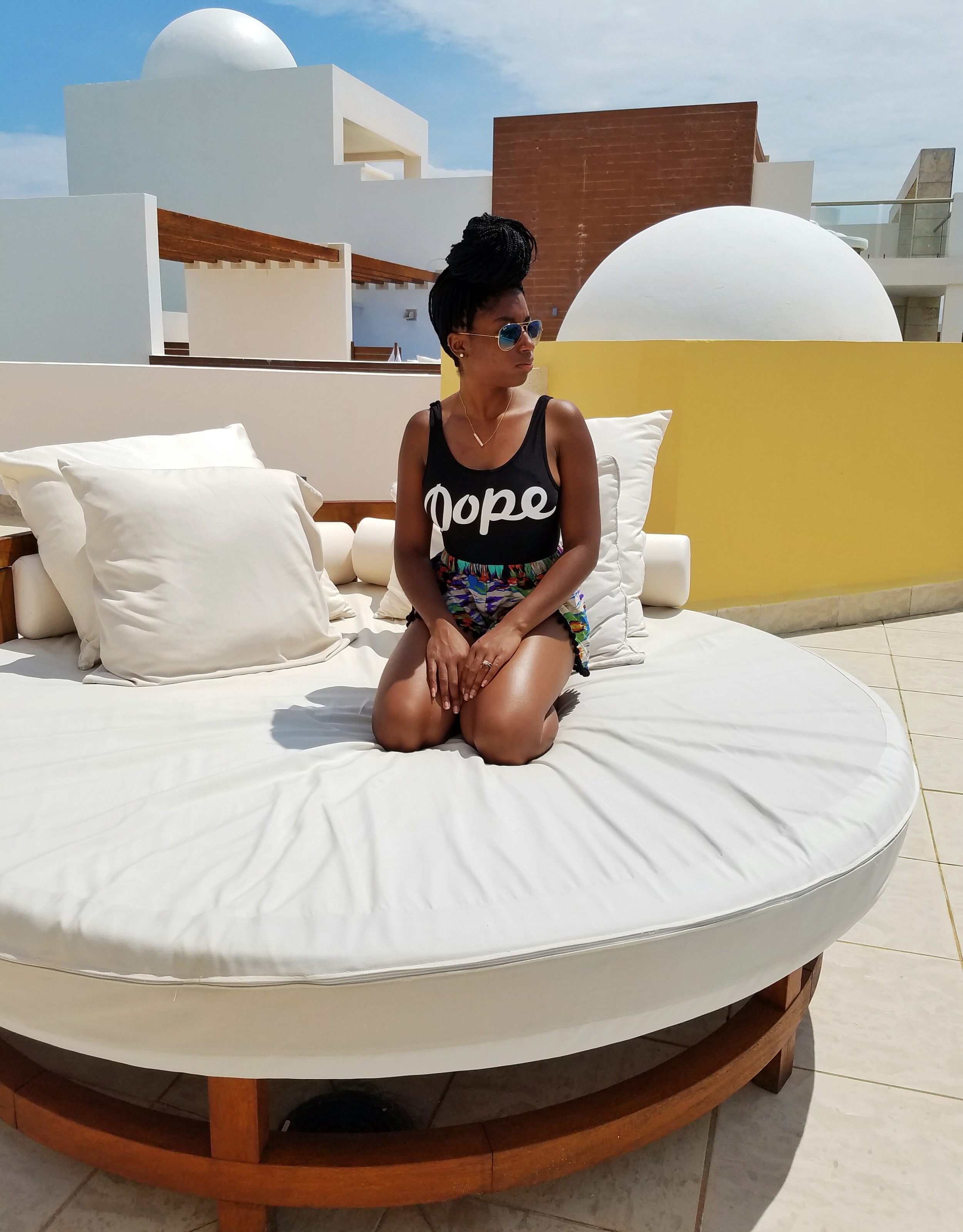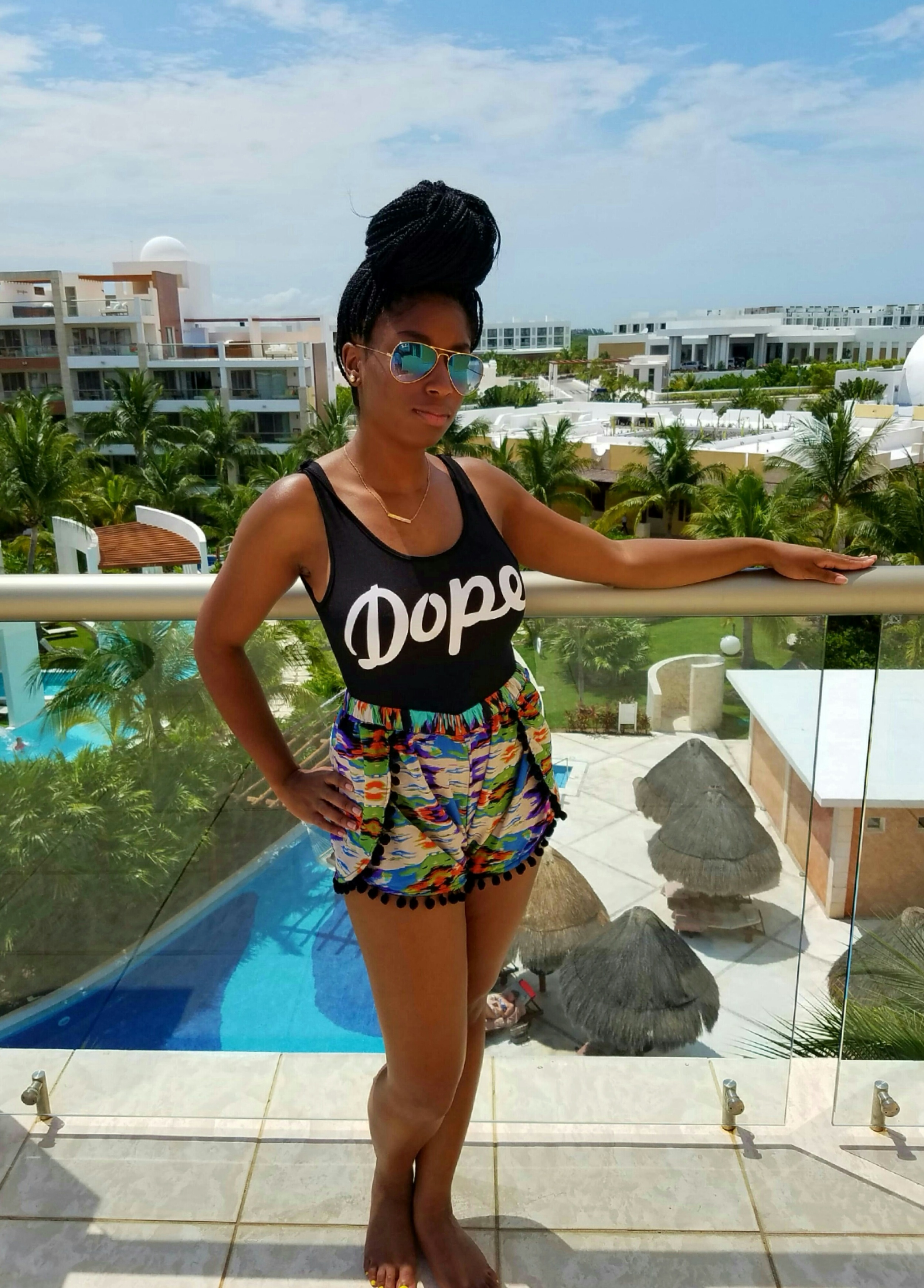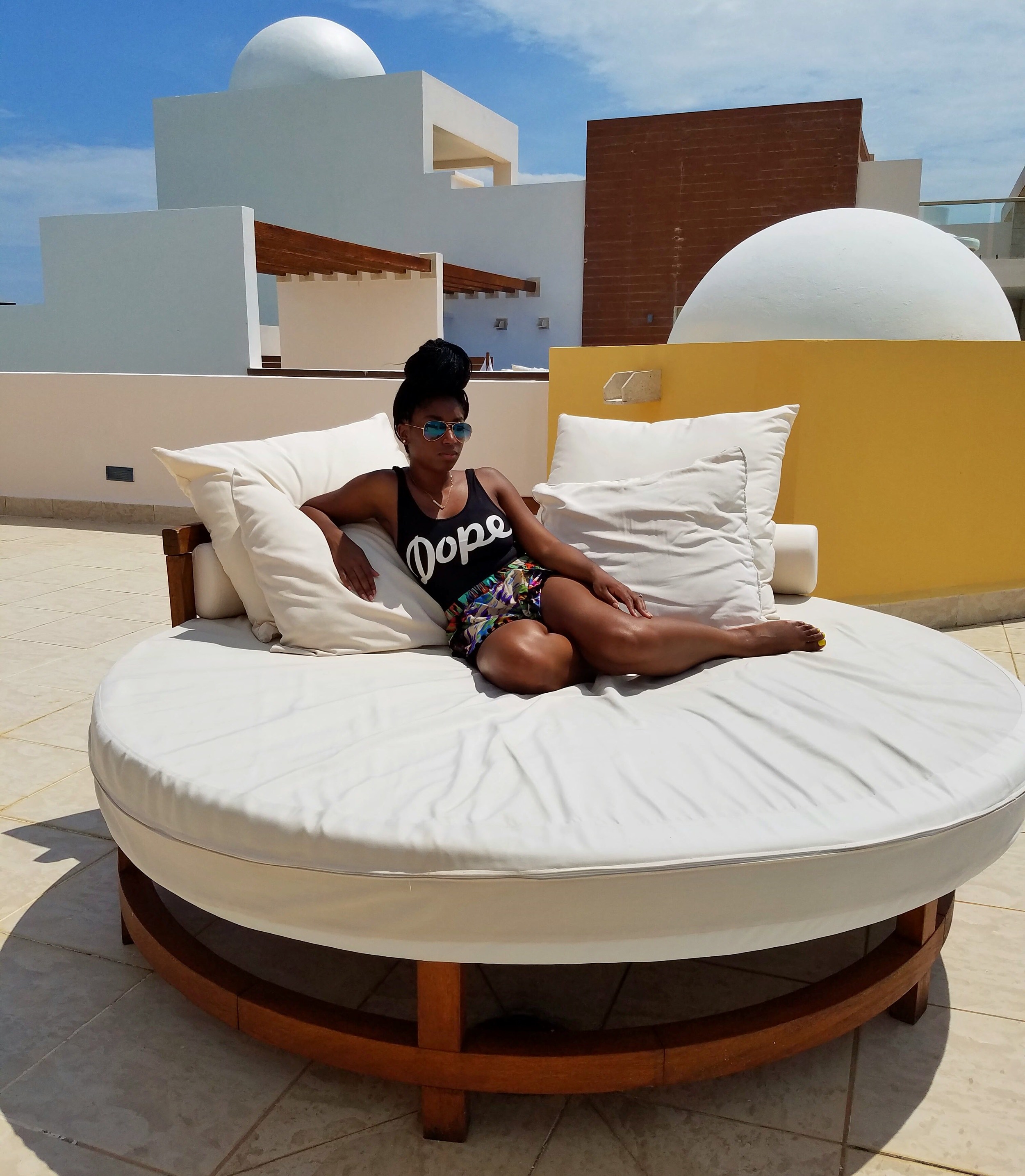 The shower was big enough for two and the Jacuzzi was a nice feature.
I hope you've enjoyed reading part 1 of my experience at Excellence Playa Mujeres. Check out my video below and stay tuned for part two!